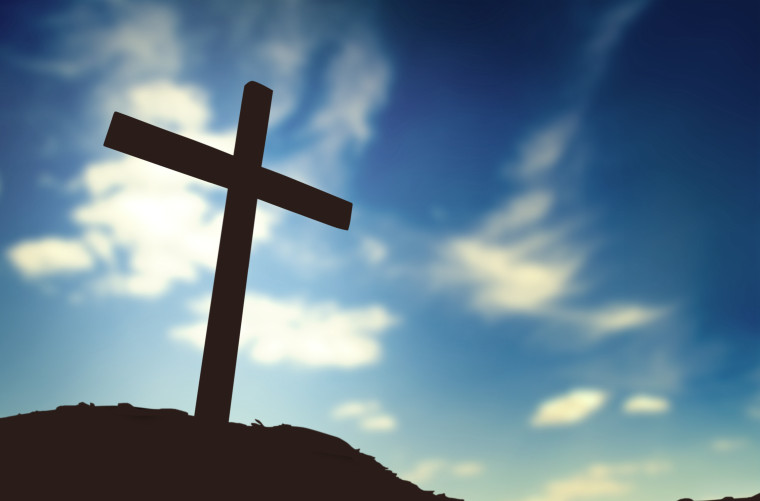 For God so loved the world, that He gave His only begotten Son, that whosoever believeth in him should not perish, but have everlasting life. ~ John 3:16
This year Easter comes early. Of course, the days slide by so quickly for me that I'm not sure I would have noticed had not people mentioned it repeatedly. Regardless, I find that I have to purposely hit the pause button so that I can think and be mindful of the reason we celebrate. As a long-time Believer in the sacrifice Jesus Christ made for me, it's easy to take this remembrance for granted. But, this year He has orchestrated specific events just so I will be forced to think again of what Easter means.
Yesterday, I was listening to the local Christian radio station on my drive in to work. And the DJs said this, "blah, blah, blah, He came to save everyone, blah, blah, blah." Everyone? Yes, everyone. Although most of us will speak this with our lips, believing it in our hearts is often more of a struggle than we would like to admit.
It's easy to accept this premise when evil stays away. When the people who offend us are on the television, or across the ocean, or in another city, or maybe a distant memory of our past, it is easy – or maybe just easier – to accept. We can muster the grace to say, "Yes, He came for everyone. Even them." Even the ones we despise.
But when evil and wickedness knock on our front door, or even worse, kick it down, push past the threshold and destroy what we hold dear, it is harder to remember. Sometimes, it seems impossible to be true.
It is then that I find myself asking these questions: Did you come to save the mean, conniving coworker? Even her? Yes, is the quiet whisper. What about the playboy who uses women for his own pleasure? Even him? Yes. And the crazy man who takes pleasure in scaring women and children? Even him? Yes. Surely, you don't mean to save the abuser? The cheater? The liar? Even them? Yes. Yes. Yes. What about the brazen thief who violates the sanctuary to take what doesn't belong to him? Yes. Just like the one who hung next to me on the cross. Oh! And have you come to save the woman who despises, judges and condemns in the secrecy of her heart? Even her? Yes, Beloved, even her. Especially her.
Erin, "all have sinned and fall short of the glory of god." Romans 3:23   Yes, Lord, all.
My precious one, "it is by grace we are saved, through faith – and this is not from yourselves, it is the gift of God – not by works, so that no one can boast." Ephesians 2:8-9   Yes, Father, grace.
Yesterday, I said, "I want to be THAT person. The one whose response to suffering shows not the anger and resentment and bitterness of my humanity, but instead the love and peace and grace of Christ." And yesterday He gave me a chance. For small suffering. And slight offense. But a chance for my selfish, entitled, scared heart to look for His face in the midst of the suffering.
He says to that heart, "a new command I give you: love one another. As I have loved you, so you must love one another. By this everyone will know that you are my disciples, if you love one another." John 13:34-35
Erin, Beloved, I came to save you. And him. And her. And them. Forgive them, "not seven times, but seventy times seven." Matthew 18:22
When we come face to face with wickedness, our response ultimately must be one of forgiveness. Because we are no better than they. Sure, we may fight harder at times. But the truth remains that He came for each one of us. Each one of His children, whether we are for Him or against Him. We are all equally valuable to the Father. THAT is the mystery and the hope and the redemption and the glory of Easter.
"This is how God showed his love among us: He sent his one and only Son into the world that we might live through him." 1 John 4:9
Hallelujah! He is Risen!